privacy policy
This is the web site of Prima Foods (UK) Ltd.
Head Office & Manufacturing, Unit 1, Glanlliedi Business Park, Dafen, Llanelli, Carmarthenshire SA14 8PD.
We can be reached via e-mail at
info@primafoods.co.uk
or you can reach us by telephone at +44(0)1604 791 769
For each visitor to our Web page, our Web server automatically recognizes only the consumer's domain name, but not the e-mail address (where possible).
We collect no information on consumers who browse our Web page.
The information we collect is , disclosed when legally required to do so, at the request of governmental authorities conducting an investigation, to verify or enforce compliance with the policies governing our Website and applicable laws or to protect against misuse or unauthorized use of our Website.
With respect to cookies: We do not set any cookies.
If you do not want to receive e-mail from us in the future, please let us know by calling us at the above telephone number.
Persons who supply us with their telephone numbers on-line may receive telephone contact from us with information regarding new products and services or upcoming events. If you do not wish to receive such telephone calls, please let us know by calling us at the above telephone number.
Please provide us with your name and phone number. We will be sure your name is removed from the list we share with other organisations. With respect to Ad Servers: We do not partner with or have special relationships with any ad server companies.
For further information Prima Foods (UK) Ltd
please use one of the contact numbers below.

Midlands Office, 107 Clarence Avenue, Northampton. NN2 6NY
T: +44(0)1604 791 769,
F: +44(0)1604 720 987,
M: 07866 541 623 Email:info@primafoods.co.uk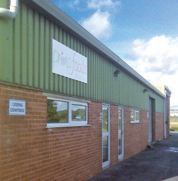 Head Office & Manufacturing, Unit 1, Glanlliedi Business Park, Dafen, Llanelli, Carmarthenshire SA14 8PD
T: +44(0)1554 774 001
F: +44(0)1554 770066,
M: 07866 541 623