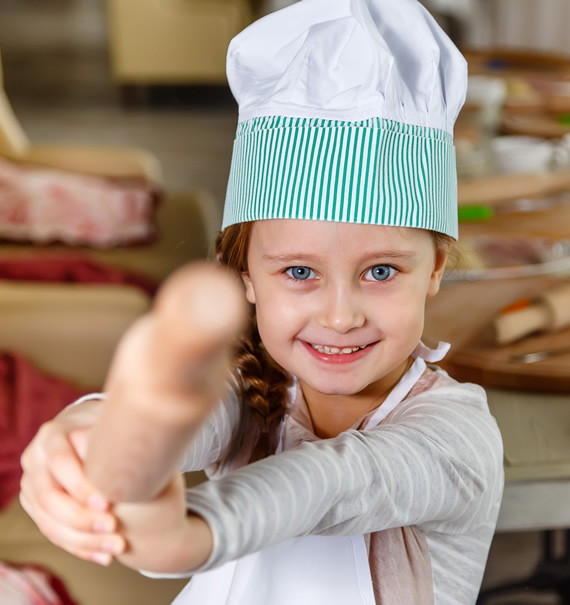 Coeliac disease is a prominent issue as more people are being diagnosed now than ever. What is coeliac disease? Many coeliacs have had an uphill struggle finding foods that are a good substitute for gluten – this is something we hope our products will change. The rising number of allergies and intolerances have become a growing concern for the catering industry. Chef's want every customer to have an enjoyable experience regardless of special requirements at the dinner table even if it requires extra prep – but what if it didn't have to be that way? Our new
Chef's Promise products
aim to combat that. Our mixes are easy to use, gluten free and delicious. They save you time and guarantee fantastic results. On the gluten-free diet you can eat any naturally gluten-free foods, such as:
meat
fish
fruit and vegetables
rice
potatoes
lentils.
You can also eat processed foods which don't contain gluten, such as ready meals and soups. Coeliac UK's 
Food and Drink Directory
lists thousands of these. Some ingredients are confusing as they can be made from wheat but the final ingredient is gluten-free, for example glucose syrup.
Read more about information on labels and ingredients like this.
Coeliac UK's Gluten-free Checklist can help you identify which foods are safe.
Download a copy
on the right hand side of this page. There are also gluten-free substitute foods available, such as specially made gluten-free bread, flour, pasta, crackers and biscuits. These are available on
prescription
, in the
Free From
section of the supermarkets and health food stores. You can visit Prima Foods on
Facebook,
Twitter
or
Linkedin
! Check our our
afternoon tea
,
meal accompaniments
, pastry and
pudding
brochures too!